About Us
A perfect stay, for any occasion
This boutique property is located in Randwick, arguably one of Sydney's most beautiful, leafy neighbourhoods. Offering classic hospitality with a contemporary twist, St Marks Randwick promises a safe and secure guest experience at consistently affordable prices.
From weekend getaways to long stays, St Marks Randwick caters for solo, student, corporate and family guests. With various room styles available, you can be sure of a cosy and restful stay amongst the buzz of Sydney's many highlights.
Our friendly Guest Services team are available 7 days and are happy to assist with your long term accommodation requests.
READ MORE
Rooms
Cosy, Safe and Convenient
With 29 boutique guest house room variations to suit your needs, you can be sure of a comfortable stay at St Marks Randwick - your home away from home.
Each room has a kitchenette, small refrigerator, wardrobe, as well as access to communal kitchen.
All rooms provide spacious, stylish interiors and botanical amenities, adding a touch of luxury to your accommodation experience.
VIEW ROOMS
Our Neighbours
You will love being so close...
Without a doubt one of Sydney's most stunningly historic and well-situated suburbs, Randwick offers guests the opportunity to truly 'Live Like a Local'.
With plenty of friendly neighbourhood attractions within walking distance, St Marks Randwick is also centrally located for public transport - you can reach Sydney's central business district in under 30 minutes.
With its own iconic art deco cinema, local cafes, shopping villages and tasty restaurants; you will be kept well entertained with a stay at St Marks Randwick.
DISCOVER
Location
Central Randwick, Sydney
St Marks Randwick is a perfect location for accessing the best of Sydney. Regular public bus transport to both Sydney's CBD and Coogee beach is just a 10 minute walk away.
Sydney's newest light rail development departs only 10 minutes walk from our door step and very conveniently travels through to major city highlights such as Circular Quay, The Opera House and Sydney Harbour Bridge.
St Marks Randwick is within walking distance to the University of New South Wales (UNSW), the Prince of Wales Hospital, The Prince of Wales Private Hospital and the Sydney Children's Hospital. Also nearby are the Royal Hospital for Women, the Nelune Cancer Centre, and Coogee Beach.
Popular entertainment precincts such as Royal Randwick Racecourse, Allianz Stadium, Sydney Cricket Ground (SCG) and The Entertainment Quarter at Moore Park are just 10-15 mins away by taxi, as well as bustling local eateries at Randwick's infamous junction, 'The Spot'.
VIEW ON MAPS
The Guestbook
Thanking all our valued guests for their feedback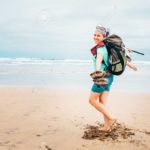 It was close to the racetrack, shops and food...perfect...easy to find and not to many stairs! Lovely staff, great, great, great...see you again soon!"
Helen, Australia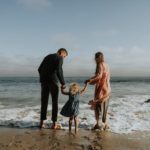 Great experience. Definitely would stay again! Modern. Clean. Very nice room. Spacious. Adding the lounge into the room was a plus!
Carly, Australia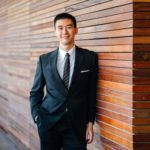 Very good. Amazing staff, helpful and friendly, great service!!
Ka, Hong Kong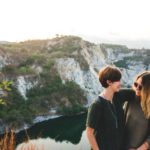 Exceptional - Great location!! Easy walk to shops and bus stops. Highly recommend it and will definitely stay again on my next visit!!
Toni, USA